Pudleston Court
Alan Chadwick occasionally spoke of his early training in gardening at Pudleston, in Herefordshire, England. This had been the family estate, but was sold sometime before Alan's birth. Nevertheless, it is probable that Alan's account of his early exposure to horticulture there is true, since his family retained rights to the agricultural lands appurtenant to the manor house. Alan said that the family employed 23 full-time gardeners to maintain the estate. From an early age he would tag along, pestering and learning from these professionals. More information about Pudleston can be found in the audio recording by Greg Haynes entitled, "The Early Life of Alan Chadwick."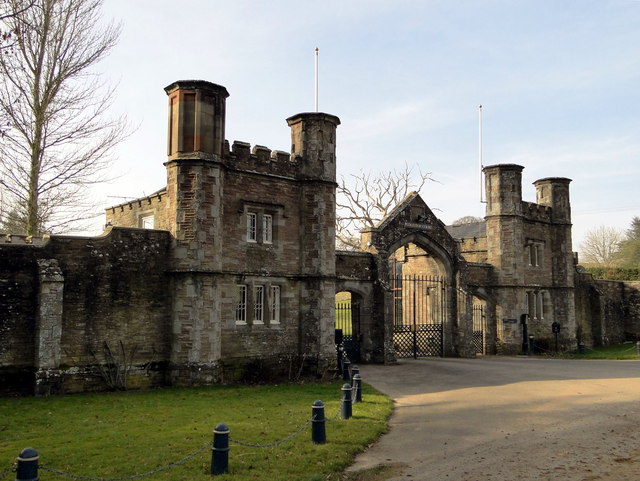 Entrance Lodges, Pudleston Court
Photo © Philip Pankhurst (cc-by-sa/2.0)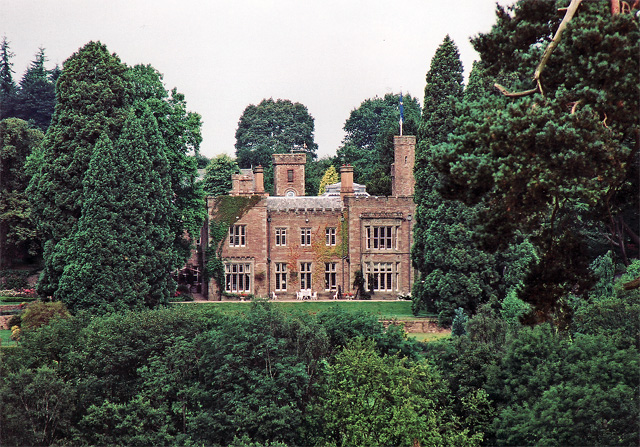 Pudleston Court, Pudleston
cc-by-sa/2.0 - © Stephen Richards
We always knew that Alan was aristocratic: His manner of speaking, his tastes in foods and coffees, his wide knowledge, . . . all testified to the truth of his claim that his father was the Duke of Pudleston. Alan himself had been disowned by his father for chosing a career in the theatre, although he still retained the Pudleston china that we always used whenever he invited us apprentices over for dinner. But on seeing this photograph of Pudleston Court, it is clear that Alan had understated his family heritage rather than exaggerated it, as we halfway suspected at the time.