Green Gulch Farm Today
On October 3, 2014, we made another pilgrimage to Green Gulch in order to see if any maintenance might be required on the area around Alan Chadwick's tomb. On the way up there we snapped a few photographs of the Zen Center garden, farm, and some of the buildings― for the benefit of our readers. We were pleasantly surprised to discover that the grounds staff have been keeping Chadwick's grave site in good order, so that there was nothing we had to do. Because the fall afternoon was beautifully temperate, the decision was made to take the public trail down to Muir Beach and capture some of the ambience of the place for those who live too far away to visit.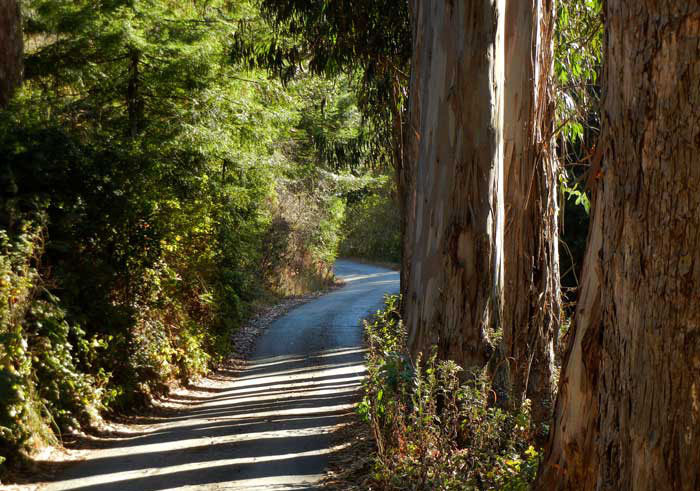 The access road into the Zen Center facility at Green Gulch Farm, lined with eucalyptus trees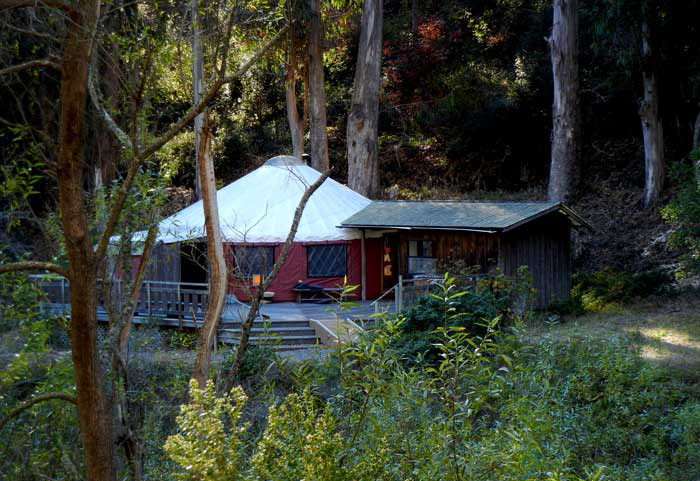 A yurt near the creek at the upper end of the valley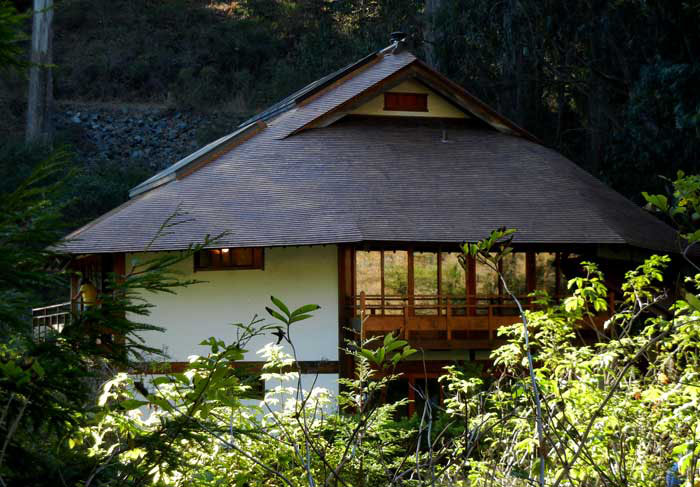 An impressive building in the upper valley, perhaps a conference center?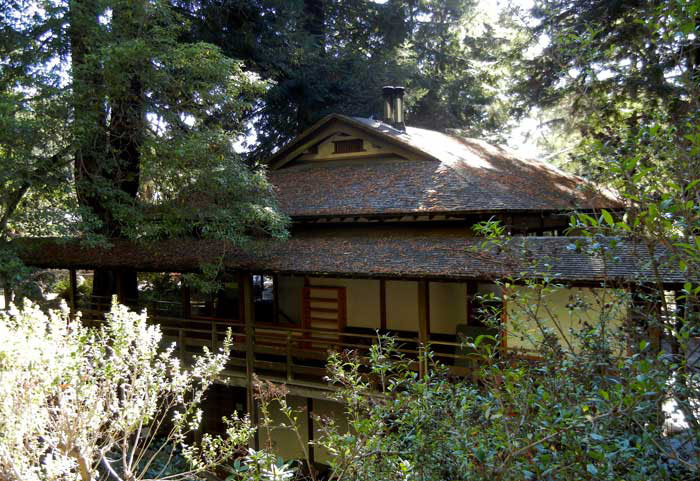 Another example of the fine architecture employed in Zen Center construction projects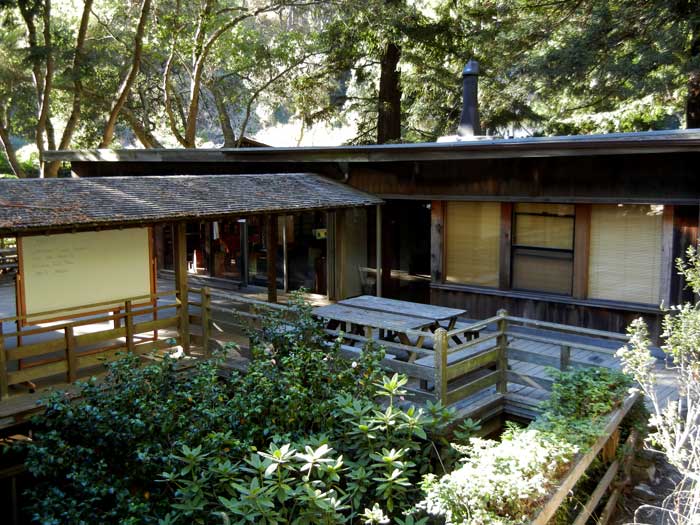 A Zen office complex near the communal kitchen
This was the apprentice house in 1972, later used as the roshi's residence for Richard Baker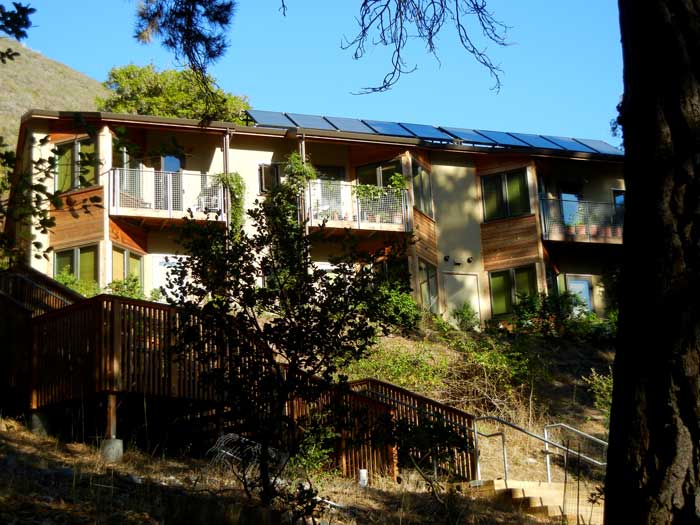 An elaborate apartment complex above the original garden area, just east of the site where Alan Chadwick lived at Green Gulch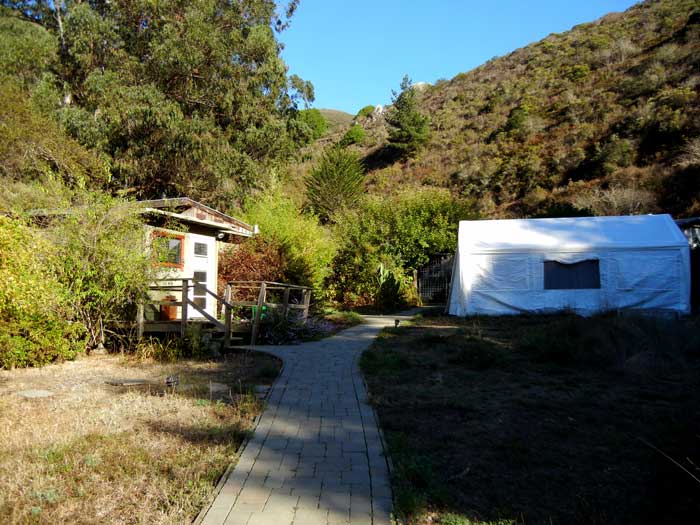 Looking up the valley where the original Chadwick Green Gulch garden was located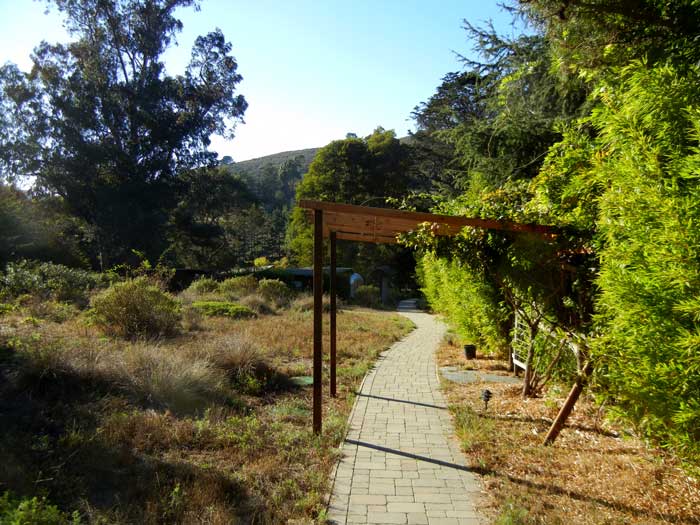 Looking down the valley of the original Chadwick garden, now occupied by two houses and mostly unused land. It seems a pity to have destroyed the gardens for so few living units that could easily have been situated elsewhere. Go figure. The decision was obviously made by people who have never cultivated the soil and have no appreciation of that process.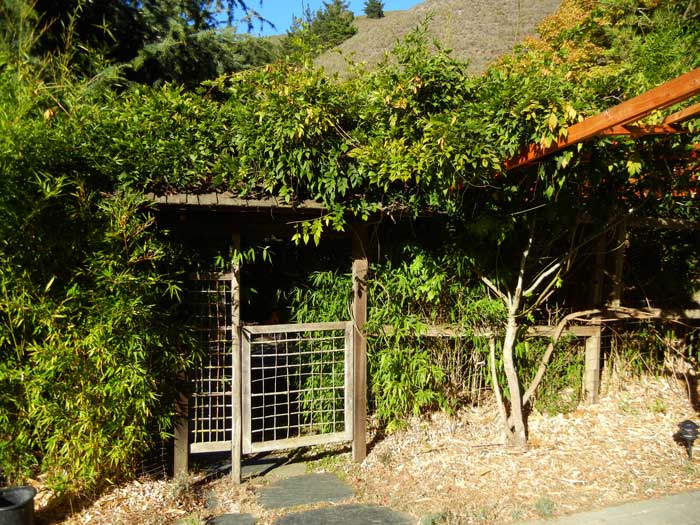 The entrance to one of the houses located on the site of the old Chadwick garden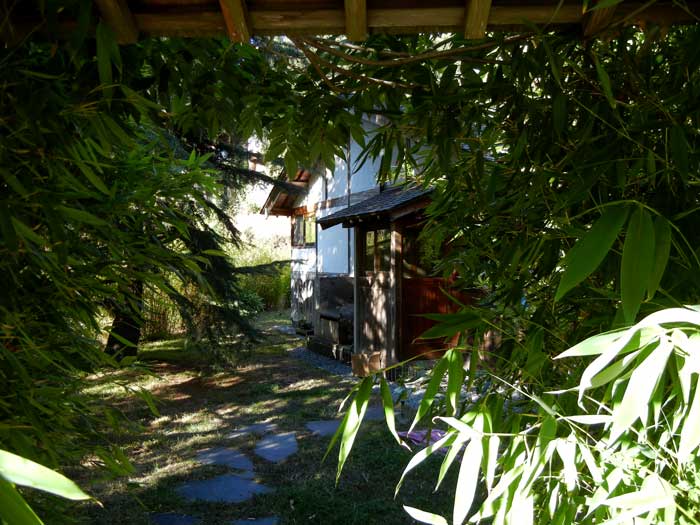 Peeking through the gate at the house within. It must belong to some very important person, situated as it is on ground made sacred with much labor, love, and self-sacrifice by Alan Chadwick and those who worked with him these forty-two years ago.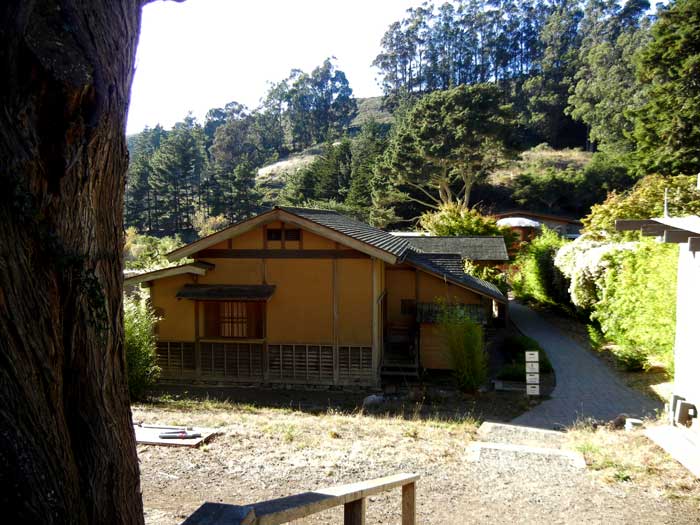 A Japanese style tea house, built entirely with hand tools, located in front of the old apprentice house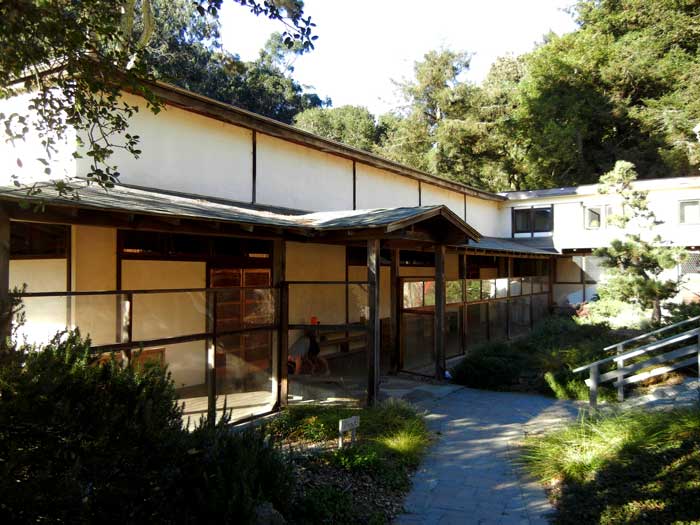 The Zendo, the main communal meditation center of Green Gulch Zen students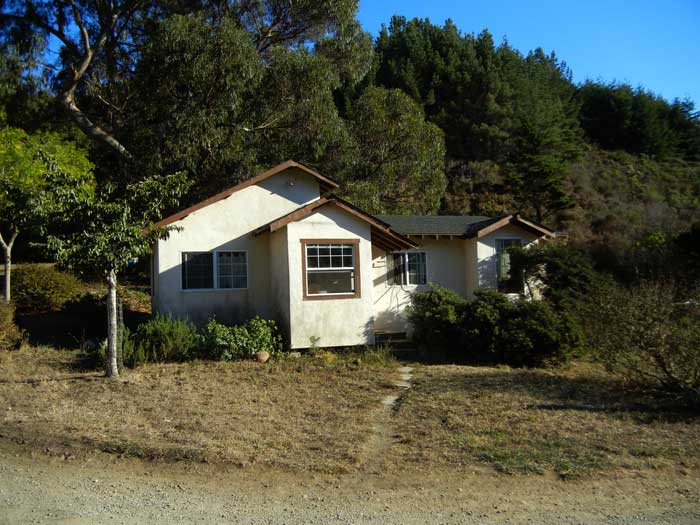 The cottage of the head gardener at Green Gulch Farm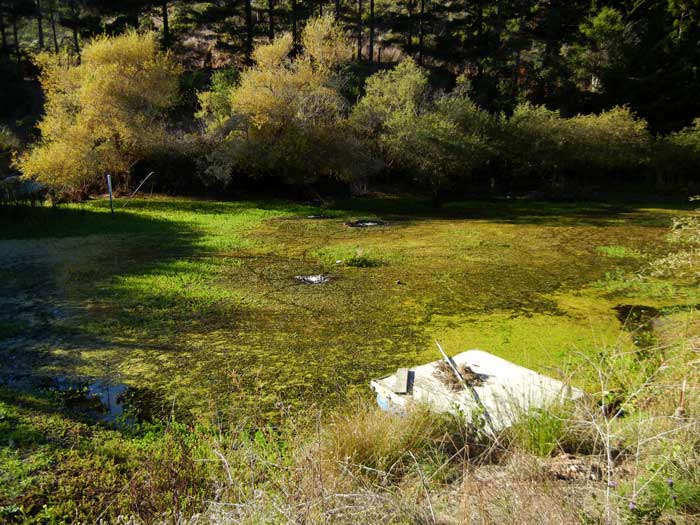 The upper irrigation pond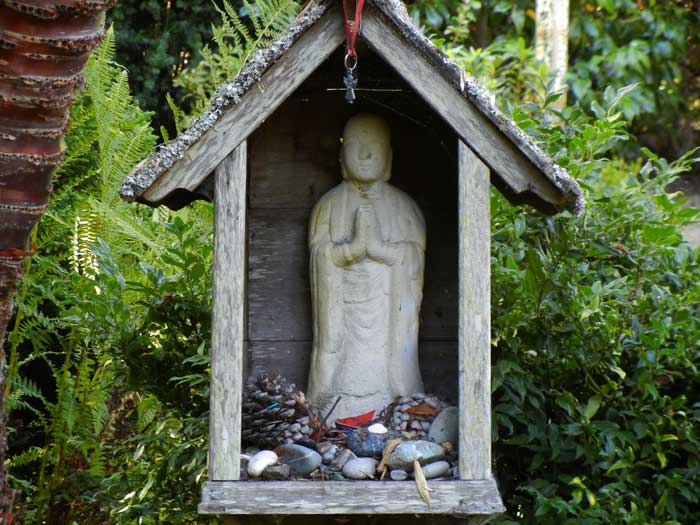 A Buddha shrine in the formal garden at the San Francisco Zen Center retreat at Green Gulch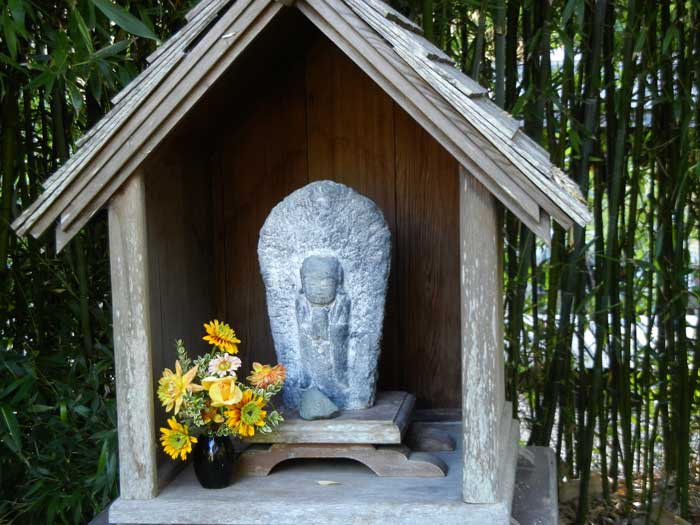 Another Buddha shrine in the formal garden area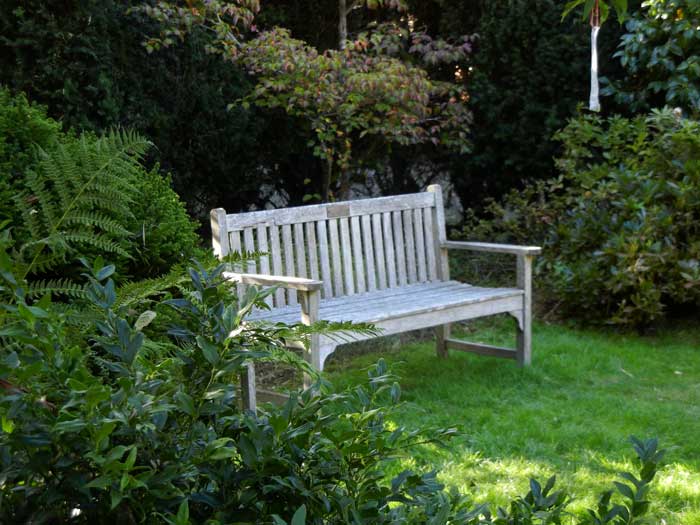 A pleasant place to sit and contemplate nature's beauty as magnified by the gardener's touch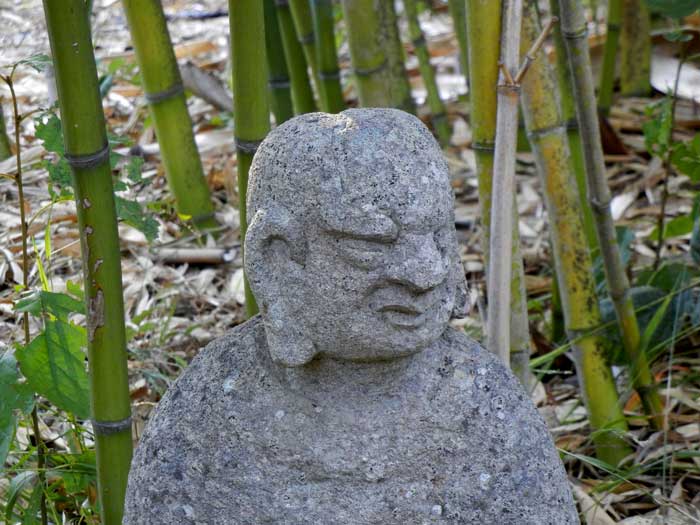 Statuette possibly depicting a Zen master or Zen warrior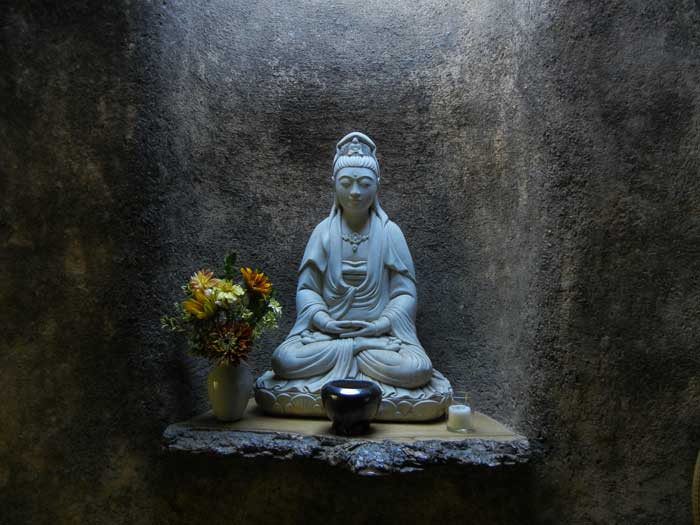 A Buddha shrine in a niche inside the garden tool shed at Green Gulch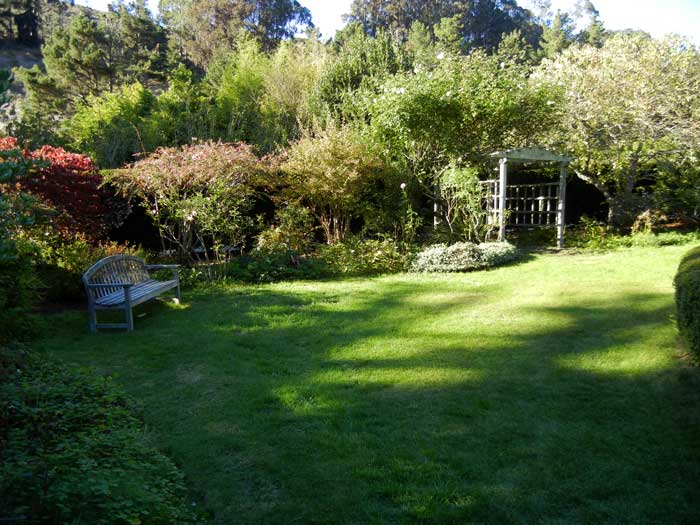 A tranquil place to meditate at Zen Center farm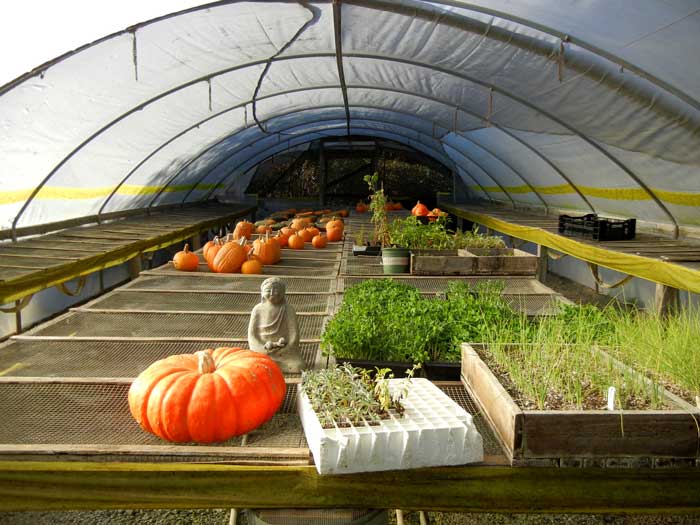 Buddha shrine in the greenhouse at Green Gulch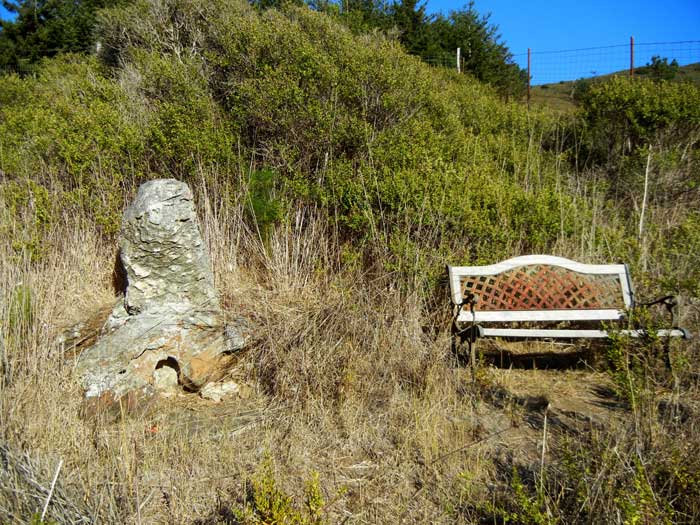 Alan Chadwick's gravestone and memorial bench at the Zen farm at Green Gulch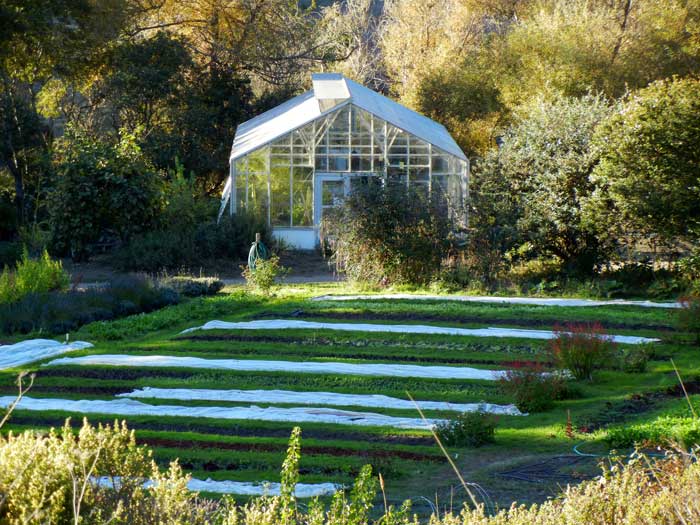 A view of the farm from the hillside where Alan Chadwick's tomb is placed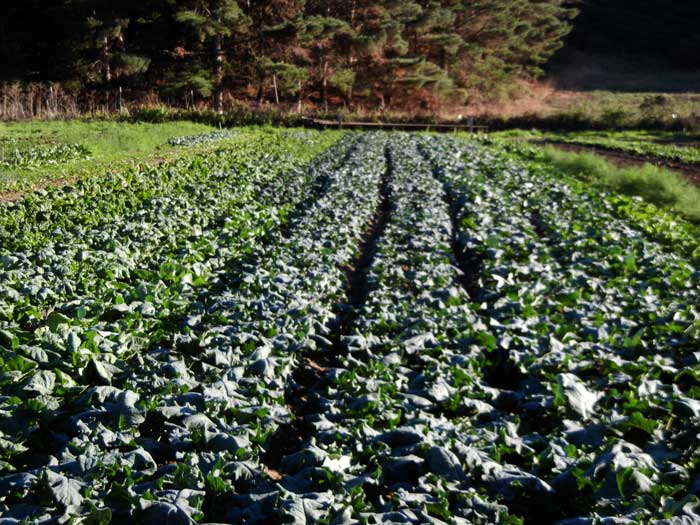 A dense planting of brassicas on the farm at Green Gulch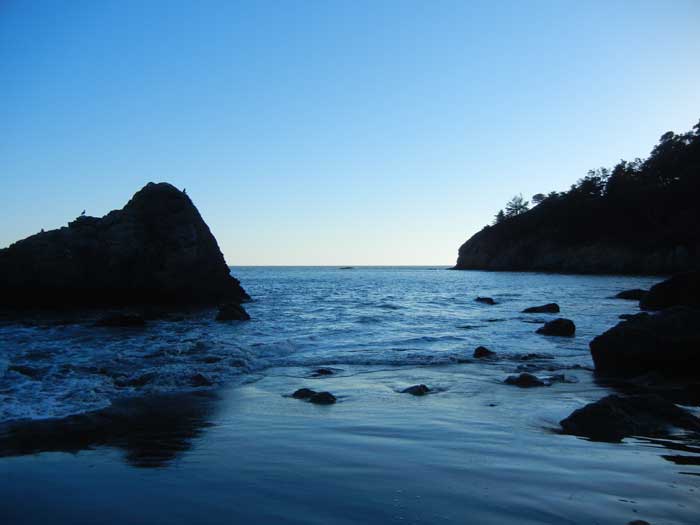 A view looking north from Muir Beach, which is located at the lower end of Green Gulch Valley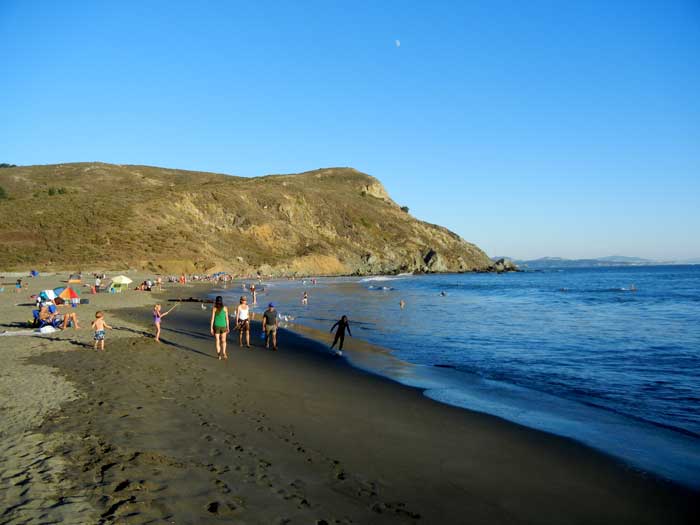 A view looking south from Muir Beach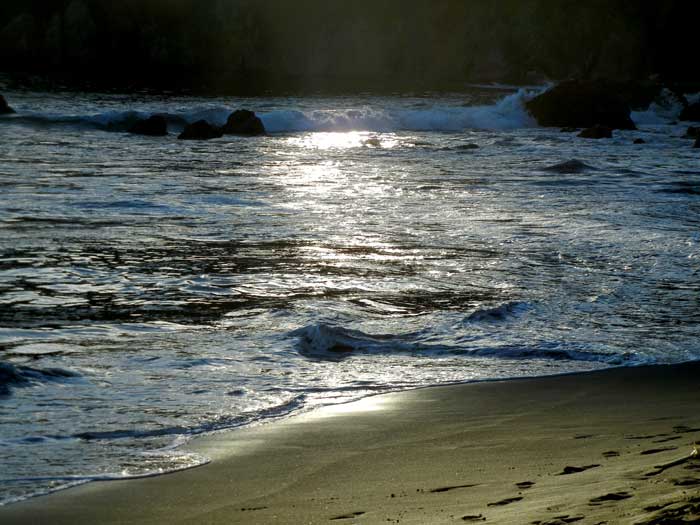 The shoreline of Muir Beach in a late October afternoon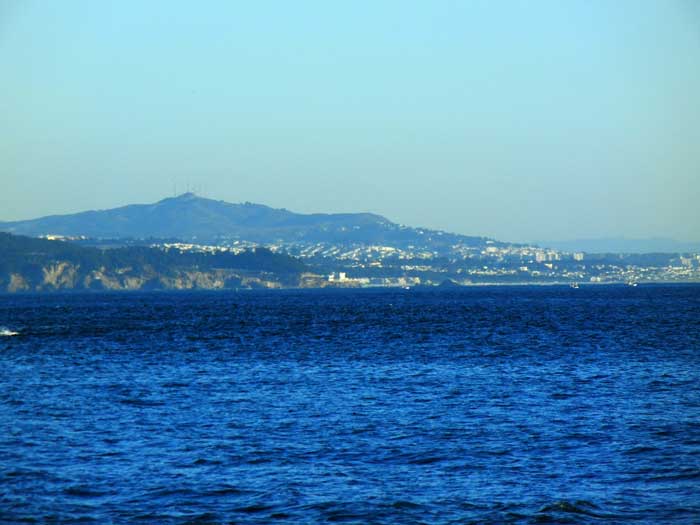 View of the City of San Francisco from Muir Beach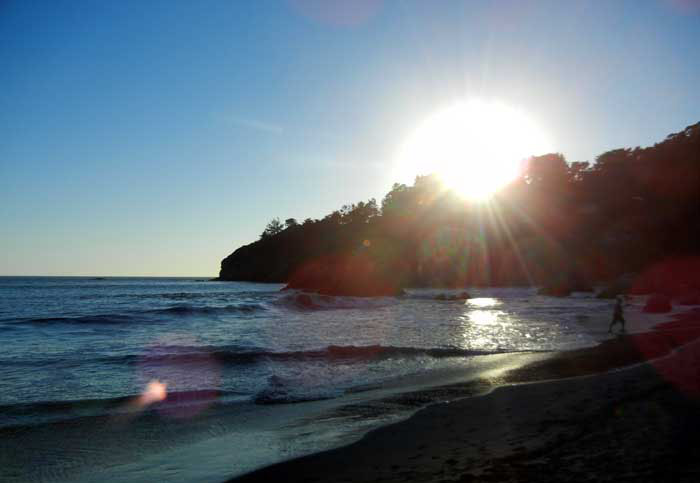 The sun sets over Muir Beach as children frolic in the water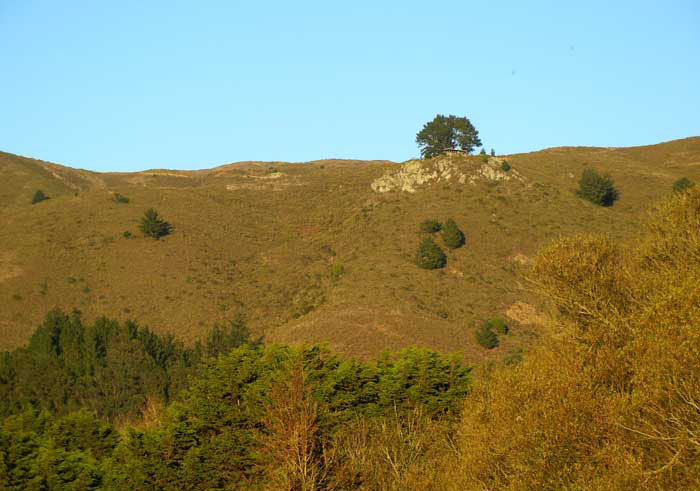 Wheelwright overlook cottage at Green Gulch Farm (at ridge top)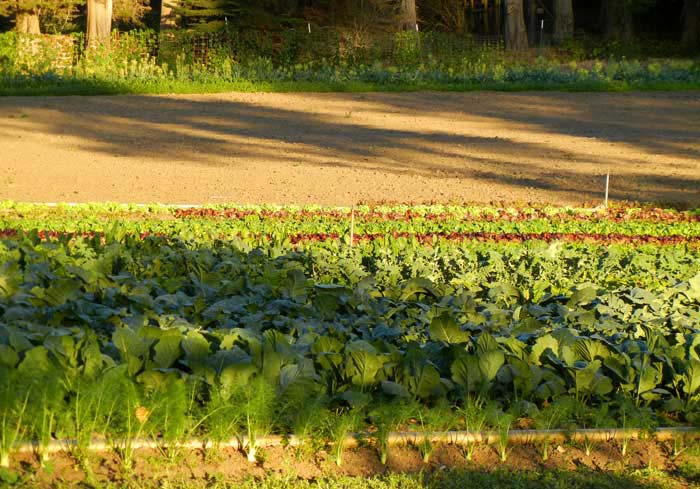 The lower fields at Green Gulch Farm in the declining afternoon sun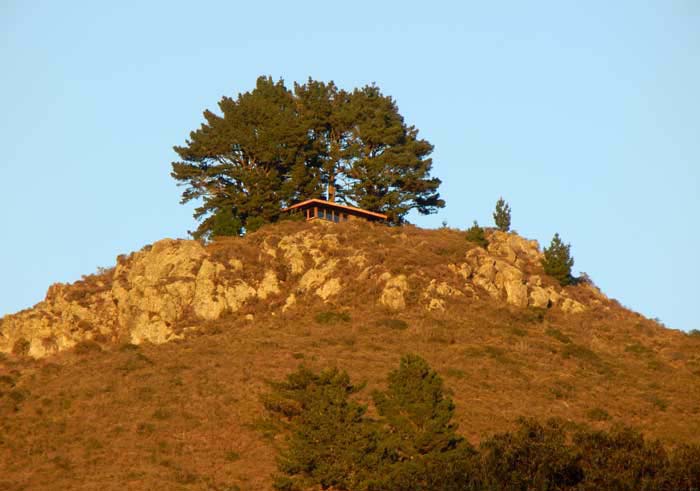 A closer view of the Wheelwright Cottage on the ridge above Green Gulch Farm
Other articles referencing Alan Chadwick's time at the Green Gulch Zen Farm:
Additional scenes from an earlier trip to Green Gulch
Zen students remember Alan Chadwick at Green Gulch
Challenges faced by Alan Chadwick at Green Gulch
Personal memories of Alan Chadwick at Green Gulch
Alan Chadwick meets his end at Green Gulch
Elizabeth Sawyer remembers Alan Chadwick
All photos are by Greg Haynes, 2014